Available at the office too!
AbsorbAid®
A Natural Approach… Unlike Antacids and Acid Blockers
• Aid for Digestion & Stomach distress.
• Natural plant enzymes.
• Clinically tested, Scientifically proven.

AbsorbAid® may eliminate the symptoms of indigestion, heartburn and reflux naturally, through better digestion. For better digestion/absorption of nutrients and to avoid the symptoms of indigestion and heartburn, take 1-2 capsules with each meal.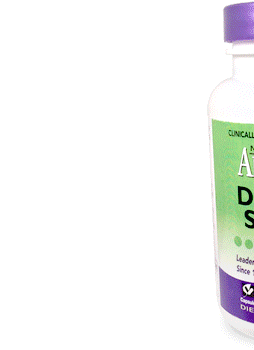 AbsorbAid® significantly increases your body's ability to absorb nutrients, and the unique "stabilized plant enzymes" have been bio engineered to be stomach acid stable, and continue to be active in the small intestine – AbsorbAid® will help digest every food group. It has been scientifically proven to enhance the absorption of vital nutrients up to 71%.
AbsorbAid® will effectively SUPERCHARGE the use of nutrient rich foods, vitamins and other supplemental products.
Supplement Facts
Amount Per Serving % Daily Value
Calories 5
Total Carbohydrates less than 1g (Daily Value) 1 g*
AbsorbAid enzyme blend Lipase, Amylase, Protease, (from Bromelain), Cellulase, Lactase 0 **
**Daily value not established.
Other Ingredients: Rice Starch.
Free Of
Corn, sucrose, wheat, gluten, yeast, dairy, soy, preservatives, artificial colors or flavors.
Directions
Mix 1/2 teaspoon (more should be used by individuals with compromised digestive systems) in 2-4 oz. of room temperature water with each meal. If you experience occasional indigestion or nighttime discomfort, take immediately, using above dosages.
Enzyme activities are measured in a lab, isolated from other enzymes, food, and the effects of stomach acid on these enzymes. Enzymes are proteins, and proteins are broken down by stomach acid. AbsorbAid™ was developed to be stomach acid stable, so it works in the stomach, and continues to be effective in the small intestine.
For best results use AbsorbAid® with every meal, snacks and protein drinks. Do not add AbsorbAid® to hot liquids as heat destroys the enzymatic activity. Keep in a cool, dry place. Do not refrigerate. Keep container free of moisture. Heat destroys enzymes.

Disclaimer:
The images displayed may differ slightly from original images. Product descriptions, images and ingredients are believed to be accurate but may be changed at anytime by manufacturers. Please refer to the manufacturers website for the latest information